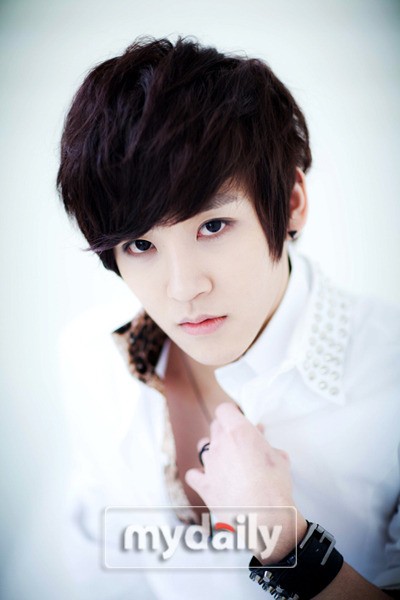 The idol group F.CUZ (focus) revealed their 2nd new member "Daegun" (currently 21) following their recently added member Raehyun.
Their agency, CAN Entertainment revealed their new member Daegun through a video posted on their youtube account as well as various other sites at midnight on the 10th.
In the video, singing Bruno Mars' "Grenade" in his own style you see Daegun emitting much sensitivity. His husky beautiful voice is making people anticipate Daegun's vocal abilities. His 179cm, round eyes and white skin makes you think of a nobleman.
After spending several years as a trainee he passed the audition to become F.CUZ new member. "I may not win in other areas, but when it comes to singing I have unstoppable greed. I'll grow even better and become a source of strength for F.CUZ" he said.
F.CUZ who after adding Raehyun and Daegun has turned into a 5 member group will on the 14th of this month begin their activities through an online fanmeeting. They'll release their new songs on the 27th and starting promotion activities for the first time in 1 year and 5 months time.
source; kstyle
trans. credit; focuzed translations
@темы: 『news 』